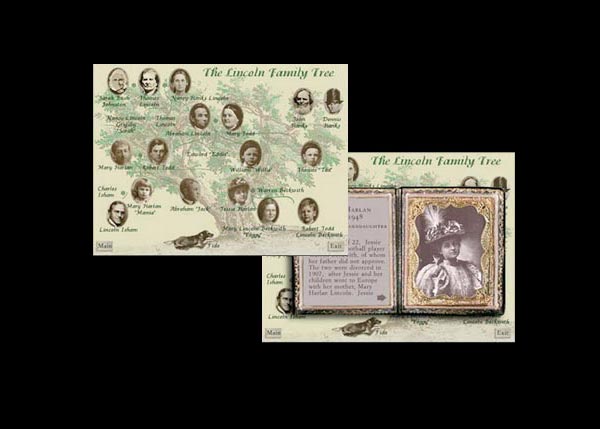 CLIENT
PROJECT DESCRIPTION



SERVICES PROVIDED
The Lighthouse Group
"His Name Was Lincoln", CD-ROM about the life of Abraham Lincoln. This is an interactive family tree of the Lincoln family, constructed from hisotric photos, engravings and paintings, as well as original graphics.
All graphics, illustrations, photo research and screen design for 3 chapters.